Let Mechanical One bring the best in hot water satisfaction. With their installation of Bradford White Water Heaters, you can feel confident that your hot water demand continually meets its needs. With a history that dates back to 1881, this trusted brand has been delivering superior residential water heaters to homeowners across the country. At Mechanical One we pride ourselves on providing the latest products, install services and more so that you can be sure your investment will last for years to come.
Whether you live in Orlando, FL or anywhere else across Orange county, you can rest assured that Mechanical One will take care of your needs with their reliable expertise and offering of Bradford White Water Heaters.
Introducing Bradford White Water Heaters in Orlando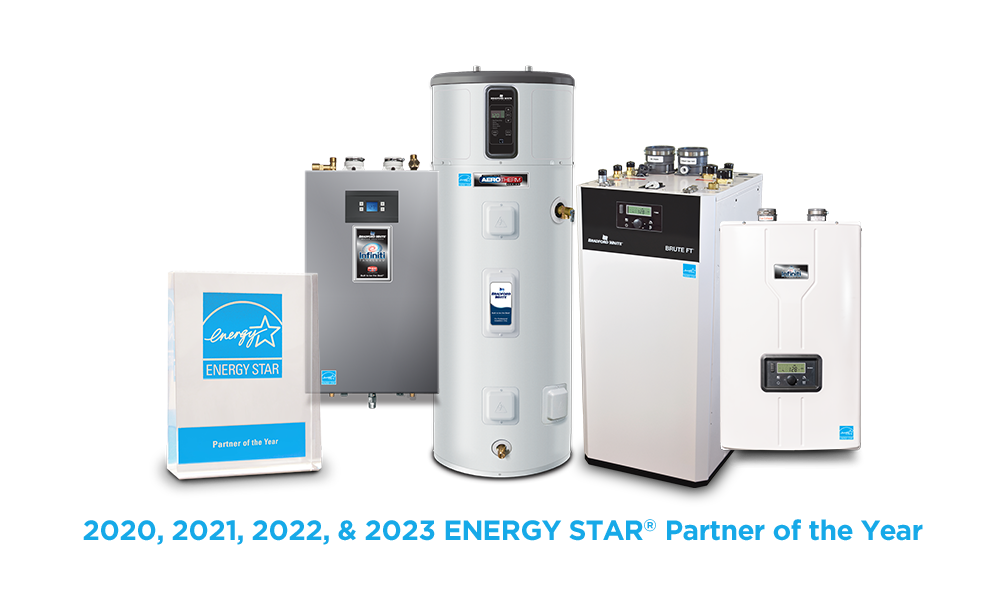 Orlando homeowners in need of a new or replacement water heater can trust Mechanical One for their orlando water heater installation. For over 139 years, Bradford White has been a trusted leader in the industry, providing the highest quality residential water heaters on the market. Installing with Bradford White means choosing reliability and energy efficiency while not compromising on appearance or performance. Make sure to call or visit Mechanical One if you are interested in installing a Bradford White water heater in Orlando today!
Quality and Durability of Bradford White Water Heaters
Every homeowner knows how important a reliable water heater is, and that's why Bradford White has been trusted for nearly 140 years. They provide some of the best quality and most durable water heaters on the market, so you know that your investment in a Bradford White will be well worth it. Customers in Orlando can get peace of mind knowing that Mechanical One offers installation services for this reputable brand as well. With their long-standing history, you know you're getting a tried-and-true option with Bradford White Water Heaters.
Benefits of Installing a Bradford White Water Heater in Your Home
With over a century of experience, Bradford White water heaters make the perfect addition to any home. Their products come with advanced features that provide reliable comfort and energy savings. Installing a Bradford White water heater can help reduce household utility bills, plus give you peace of mind knowing your family is safe and warm. Durable construction, an industry leading warranty and installation by experienced professionals are just a few more reasons why Mechanical One's Bradford White water heater is an easy choice for any home.
Reasons to Choose Mechanical One for Bradford Water Heater Installations in Orlando
If you're in Orlando and need a new Bradford White water heater, look no further than Mechanical One. They have been providing excellent customer service for over a century, ever since their founding in 1881. Their well-trained technicians are experts in the field, giving you the confidence that your installation is safe and reliable. Benefit from their decades of industry experience to ensure your installation is done correctly and efficiently; they're knowledgeable about all brands and models of Bradford water heaters and will make sure you find the perfect one for your needs. With their exceptional customer service, affordability, and reliable installations, choosing Mechanical One for your Bradford Water Heater installation is an easy choice.
Maintenance Tips for Your New Bradford White Water heater
Are you in the market for a new water heater? Look no further than the reliable and trusted Bradford White Water Heaters. Installing your new Bradford White Heater is just the beginning – proper maintenance is key. With regular inspections and cleanings, you can help ensure your Bradford White Water Heater gives you years of reliable service. If you are looking for additional information on how to maintain your new water heater, Mechanical One offers services and advice along with assistance with more complicated installation procedures if needed. Don't let unexpected repairs put a damper on your hot showers – contact Mechanical One today to make sure your Bradford White Water Heater performs its best every day!
Conclusion
In conclusion, for homeowners looking for the highest quality water heating appliances in Orlando, Bradford White is the way to go. Its dedication to innovation and quality has made them a leader in the industry for 140 years. There are various water heater models available to fit any household need or budget. And with Mechanical One's experienced technicians, you can rest assured your installation will be completed correctly and quickly. Be sure to maintain your new Bradford White Water Heater regularly with inspections and cleaning once a year and flushing sediment from the tank every six months to ensure optimum performance. Make the right choice and choose Bradford White products in Orlando, installed professionally by Mechanical One!